Many transgendered men have pussies so we thought we ought to include how to eat one.
Some transgendered men have a particular preferred term for this sweet spot, perhaps "pussy" isn't it. When in doubt what to call it, ask the person politely.
How you like to lick or be licked is very personal. You've got another set of lips down there. But these can't talk. That's why it's not easy to give tips on the best way to eat pussy. Go for it, have fun, and see what feels best. One tip is to listen to the person on the receiving end. Is the person moaning? Breathing heavy? Indicating 'stop' or 'keep going!' with body language? These are the signs of satisfaction (or dissatisfaction) of your tongue gymnastics. It's the same if you're the one being licked. There are various ways you can show the person eating you out what pleases you. Maybe there is something you can do to make things extra yummy for the person licking you…? Stroking, or caressing the neck of your licker are some nice things to show appreciation for their effort.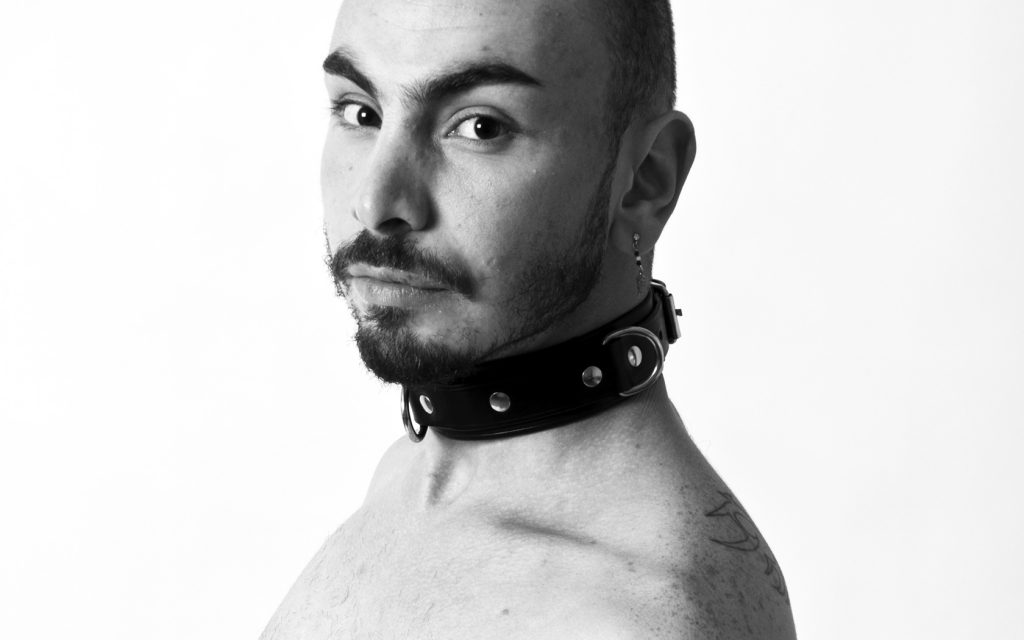 It can be nice when someone gets down to business immediately and starts licking or rubbing the pussy straight away. Alternatively, you could tease the person on the receiving end and make them yearn, beg and moan for your tongue to reach their clit. Stroke, taste and lick their entire body. If the person you're with enjoys it you can even use your teeth and sexily nip and bite them. Try to sense whether the person likes gentle stroking, a harder approach, or a bit in the middle. Stroke, lick and bite the whole body, occasionally wandering down towards the inner thighs. Blow softly on the pussy every now and again. Drive the person you're going to give head so wild with desire that they beg you to go down. Then, stop briefly on the clit with your tongue, and then amble off to other parts again. After an agonizingly long foreplay, you can take the whole pussy into your mouth and start giving a real good licking.
One tip is to vary the way you give head. This could involve experimenting with different positions. How a person gets off from being licked can differ depending on the position. For example you could lick pussy with the receiving partner facing up, or the person could be on all fours and you behind them. One could sit on your face and ride your mouth. You can simultaneously lick each other from different positions, such as a 69 with one on top of the other. If there are more than two of you, you can give head in a circle, or one licks another while the third person strokes, licks or fucks the person doing the licking. This kind of practice never gets dull!
Try and vary the tempo when you're giving head. Lick with a soft, light tongue, and then with a hard, pointed tongue. You can also use your lips in different ways. You can also alternate the focus area between, say, the inner and outer labia, the area around the pussy and the clitoris. Or why not carry on down toward the perineum and asshole and do a bit of rimming?
One important thing to remember when eating pussy is that clit sensitivity varies from person to person. Some like it rough, while others need only a feather-light touch to get turned on. One general tip is to be gentle with the glans clitoris (the nub or button), which most women find sensitive to direct touch. Try holding the clit hood between your tongue/lips and the glans when licking pussy. That way you can use the tongue and lips to move the hood over the glans which many find a real turn-on. Some people like more direct contact on the glans clitoris with the tongue; explore your way around.
Preferences about pubic hair, vadge smell and taste are different for different people. Some go wild for a pussy with a full bush, while others prefer a smooth waxed or trimmed one. Some like the natural smell and taste of pussy, while others prefer to use lubricants with different tastes and smells when they're giving cunnilingus.
Where you look when you're eating pussy out can vary the sensation, for both (or all) of you. Looking up and focusing on the receiving person's face lets you see how much the person's enjoying what you're doing. It can be an added turn-on to see how the receiver is reacting to your magic touch.
There are ways to play with the pussy while you're giving it a tongue-lashing. You can stroke around the opening, or slip one or more fingers inside and go in for a finger-fuck. You can fist the pussy while you're licking it, or simultaneously fuck both the pussy and ass while you're at it. . You can also fuck the pussy and/or ass with dildos or vibrators. Find out what turns the other person on, and don't be shy about asking if you can fuck them in different ways. Remember that lube might be a good idea if you're fucking someone's ass, and lube is also nice or sometimes necessary if you're fucking a pussy with your fingers or fist. Fisting might be a bit more non-vanilla, yet many love the sensation of getting pounded by a whole fist.